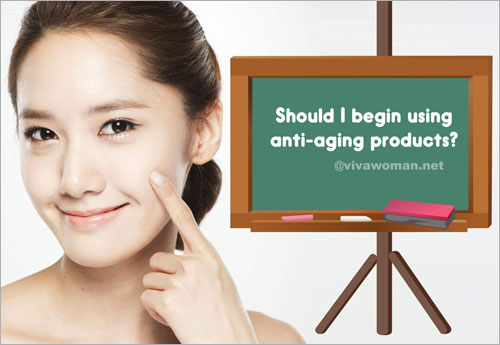 Soooo…for those of you who follow my videos you would know I celebrated my 28th in December. Woohoo . NOT. So, people told me to start on anti ageing when I was 25 but somehow it just never felt right – I hated the products, they never reacted well to my skin and the only thing I incorporated was a night cream and a high SPF during the day.
But over time if there is one thing I noticed about my skin in the last year is that my otherwise very even skin (I never even used to use a foundation when going to a party  sometimes previously) has started to look more and more uneven. The difference is marginal but its there- I can definitely not think of skipping foundation if Im going for a formal event and even on a daily basis I need something tinted- a moisturizer isn't cutting it anymore. I put it down mostly to stress- there is a certain amount of madness required for running a startup with your husband where you are at work pretty much 24/7, having a blog, a youtube channel and being a social media fanatic which ensures your life is in fast forward. The more I researched the more I realized that these are essentially the first signs of ageing (EEEK. hate that word- specially since I saw my first white hair a month back. What do I do with it????? My hair is too fragile to be colored and that hair story is another article altogether). So yes turns out- uneven skin tones and certain spots on my face is because I am now OLD people. OLD. Lol okay well not OLD, but older.
Anyway, so Im writing this rant basically to share what Iv incorporated into my skincare regime and ask you girls what You have incorporated in yours so we can compare notes. So on an everyday basis I ensure my skin is moisturized in the morning with a High SPF. The rest of my regime is mostly night based- currently I come home and use the Olay cleanser to wash my face, remove my makeup with the Colorbar makeup remover and then use the Olay Night cream before I sleep. Sometimes,  I also use a serum around 2 times a week for extra hydration because my skin is pretty dry. So my strategy is essentially like : Moisturize , protect with SPF, remove makeup!
I guess the question to you girls is… Is this enough and what strategies are you girls incorporating in your routines?