What's the recipe of a romantic Europe holiday? Well, umm I wouldn't know I went on a whirlwind Europe trip with a very romantic trio of me, my mom and my pest of a brother. You see, every year the mother gets this travel allowance (thank you mother's employer) and we get to go on a free trip (well almost free). So this time we picked Paris, Bruge & Amsterdam – a little bit on the other two cities later but here's how I spent my three nights in Paris (those of you who saw it all live on Instagram, this may be a bit repetitive so bear with me) . Just to warn you, I have been to Paris before so if you are a tourist who likes to do a checklist of things to see, this isn't a great itenery for you.
Where we stayed

Ok so the thing about me is – before I travel I literally do a PHD in where to stay. I like staying central without paying prices for Central areas.  I'm like that obsessive person who has tripadvisor and booking.com and lonelyplanet and Ryan Gosling photos open simultaneously. The last bit doesnt help in planning, that just helps in taking a break. So if you research Paris, you are going to get ten different people tell you ten different things. Some will tell you to live near the Eiffel, some near Champs Elysees etc. Personally I like living in the 4th and 5th arrondisement – this is the area near the Notre Dam Cathedral. Why I love this- is its a great mix of locals and tourists, its walking to Notre Dam, the nightlife is so vibrant with tons of cafes and bars around and even shopping is walking distance from here. The only time we took a metro was to go see the Louvre and The Eiffel. If holiday for you is just exploring on foot, discovering cafes, seeing a lot of young people instead of sight seeing this is a nice place. I lucked out by finding this ultra cute airbnb which really just was the best. Great views, a cute bedroom and a comfy sofa bed. Only thing- 5 floors with no elevator. Sigh. Atleast we worked off all that food we ate.
Day 1: Nestled into our cute Airbnb
Explored near my airbnb – the Notre Dam Cathedral, the Siene and the Latin Quartier
The area near our airbnb was our favourite. The Notre Dam was a 5 minute walk, there are tons of cute cafes around and every little corner you turn to, I saw a nice, lively square .
Also, Hogged on Berthillion Ice Cream
If there is one thing you eat in Paris make it Berthillion Ice cream. When I first heard about it , I kind of expected Berthillion stand waalas (like Kwality Walls ) to just stand around passing ice cream cones. Yknow – the Indian way. But, Berthillion is available in restaurants and cafes so chances are, the next cafe menu you open might stock it. I highly reccome getting the dark chocolate and raspberry together. It was insane
Posed next to Napoleans cupboard at The Louvre
This was my second visit to the Louvre so I was less ecstatic. The only thing I really love at the Louvre are "Napoleans Apartments". They are these really opulent interiors of how Napolean lived.
Took a rickshaw ride from Louvre to Eiffel Tower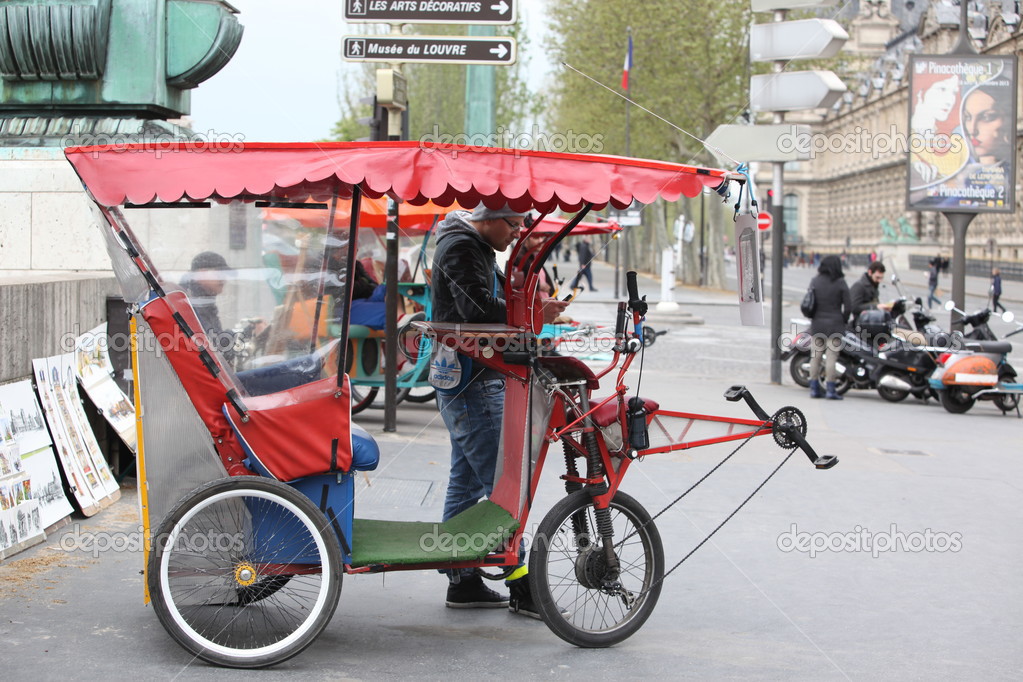 We were exhausted from walking, and forever terrified that the mother would faint because of her *cough* old age. Ok, fine she isn't that old…but she wasnt well before we came to Paris so we wanted to be extra careful. Taking a rickshaw was the perfect decision. For about 20 euros (thats less than 7 euros a person), not only did we get to ride alongside River Siene, our nice guide told us all the cool things we should do.
Day 2: Went shopping at Chatelet
So Champs Elysees might be where most people go to shop, but I personally love the area called Chatelet. It was a 15 min walk from our Airbnb and had most of what I wanted to look at . (Gimme Sephora, Bershka , Pull & Bear & Zara in one line and I dont need anything). The dress on my left- I asked you guys on Instagram whether I should get it or no and everyone was like YES, but the Chindi in me got the better of me and I left it . Now I regret it- so annoying ugh.
Posed infront of  Paris's famous blue doors.
The blue doors of Paris. I kept trying to spot a new colored door. I could only get blue, red and green.
Shopped from City Pharma – a  French Pharmacy (you MUST do this)
Im going to do a post on what you should bring back from French Pharmacies.
Wandered aimlessly with these two loonies
Had a drink at Rue St Michel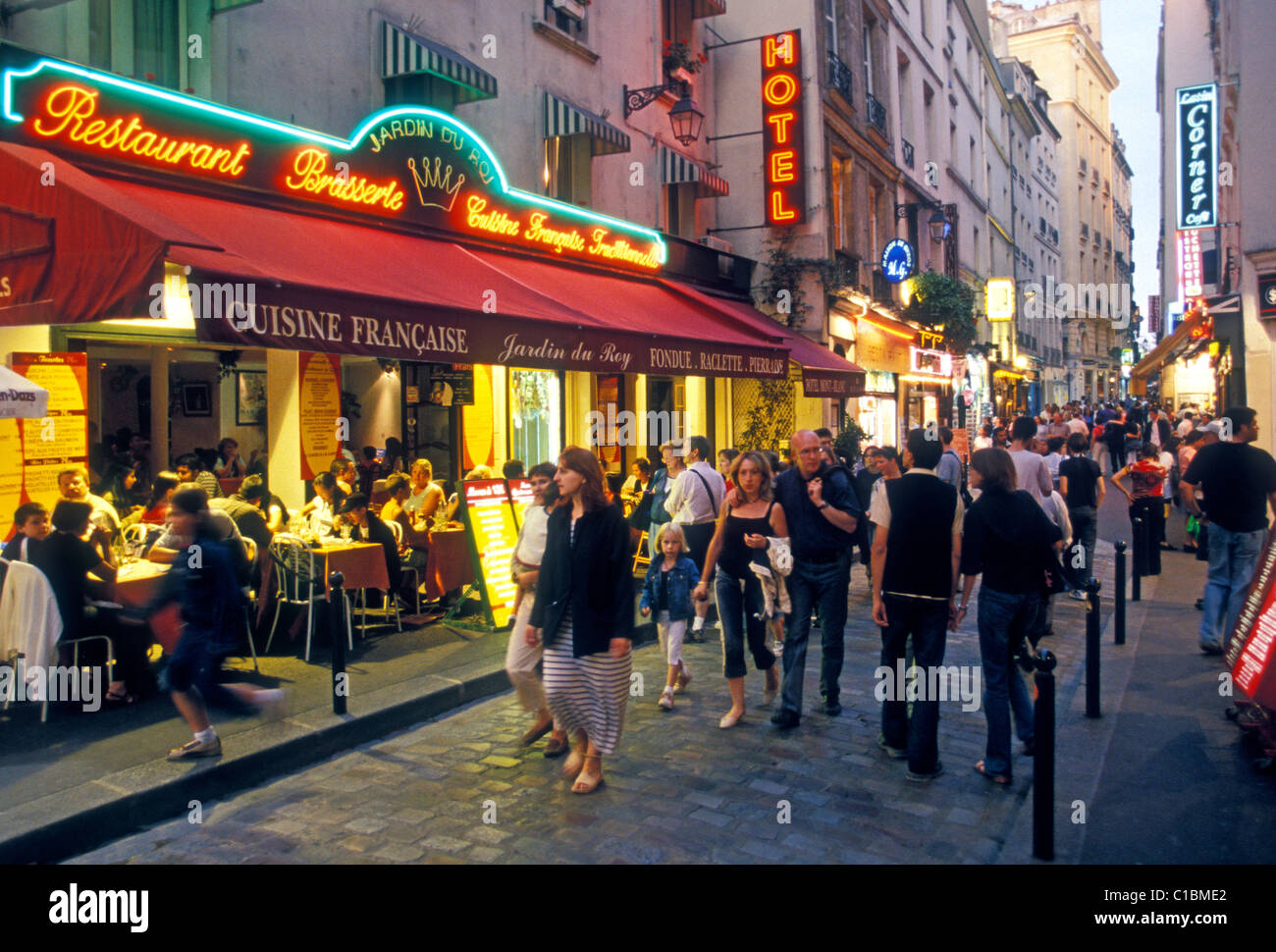 Sorry about the stock photo, I have a video I uploaded to my Insta story, but it isnt uploading here. But basically Rue St Michel is this little street which is packed with tiny restaurants and bars. The bars aren't anything special honestly but at night this whole area just comes alive . There is this violinist which plays on the street and you can grab a glass of wine (had the best white wine here), and sit around and soak in the atmosphere.
Day 3: Posed next to a few more colored doors
Spent An Evening at Montmartre
We had only half a day on day three so we spent it going to MontMartre in the evening. This area is like this tiny little Parisian village with hilly areas and a nice quaint feel. There is the area near the Sacre Couer Basilica where performers come in the evening and the entire area just lights up with Parisian artsy, atmosphere. Be a bit careful though, my brother almost got his wallet flicked .
Sat to get my caricature done at Montmartre
Here's what French Artists think I look like
To make matters worse, my mom and brother were convinced this looks exactly like me. I mean…I know i have a big face and a big nose but REALLY…
Sat on a carousel at Montmarte
Look at us, like three giggling kids. I dont know what I expected- when I think of carousels I think of Hollywood rom-coms in the 90's. But this went so sloooooooowwwww. I kinda thought it would be faster.
Topped it up with a crepe from Au Petit Grec back in the Latin Quartier
Photo: Google Images
Au Petit Grec is a super famous Parisian Creperie and it was kinda close to our hotel so we on hopped there. These were REALLY good- I dont really like crepes. They are like soggy dosas, but these I enjoyed.
A few things you probably should do which we didn't :
Visit Champs Elysees : I had been there on my previous trip and my mom was just not interested in shopping so we skipped
Take a cruise on the river siene: I did this the last time and it was amazing. But I didn't feel like doing it again so we skipped
Take  a day trip to Palace of Versailles: Its supposed to be gorgeous but we were short on time.
Visit the Gardens of Luxembourg: Its great for views of the Eiffel and in general is a nice picnic spot.